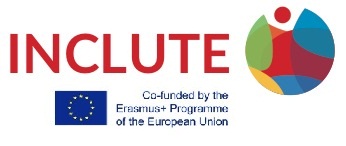 On December 12th and 13th 2016, INCLUTE project will hold a meeting at Southwest University in Chongqing (China). INCLUTE project is supported by EACEA through the Erasmus+ Program (Key action 2: Capacity Building in Higher Education). Our university participates as a partner with other Chinese and European universities jointly.
More information…
The aim of the INCLUTE project is to promote inclusive education through teacher training in primary schools in China.
The specific project objectives are:
•To know the development of inclusive practices in social and educational contexts.
•To strengthen the teacher's competence/skills related to inclusive education in Chinese universities.
•To design and develop a continuous training curriculum on inclusion for primary school teachers.
•To create an inclusive international education network.
The Partners are:
Four Chinese universities:
Southwest University,
Sichuan Normal University,
Guangxi Normal University,
Tibet University for Nationalities.
Four European universities:
Universitat Autònoma de Barcelona,
Trinity College in Dublin,
University of Bath,
Instituto Politécnico de Lisboa, Escola Superior de Educação. The teachers involved in this project are: Prof. Isabel Madureira (Ph.D), Prof. Teresa Leite (Ph.D), Prof. Francisco Vaz da Silva (Ph.D) and Prof. Clarisse Nunes (Ph.D).
These Partners compose the Consortium that improve the quality of higher education through a Master Course on inclusive education, which will be developed the first time in China.